Chocolate Now
Shipping!

The

black lip balm.

Cruelty-free, Clean

&

Vegan.
Our Commitment
Vegan + Cruelty Free
Animal cruelty in any way, is not acceptable to us. Our products do not include animal-derived ingredients and we do not test on them. We've joined forces with the Cruelty-Free Kitty community to advocate this cause
Sustainable Production
We are commited to using packaging materials that are recyclable, second life plastics and refillable components to help do our part in creating a better future for our world. Our on-demand production is fast beauty without the waste
Clean Formulations
Our proprietary product formulas are clean and non-toxic. We have an ongoing ban list of more than 2,700 ingredients and only use FDA batch approved colorants. We've ran blood tests against the products to ensure they do not disrupt your hormone levels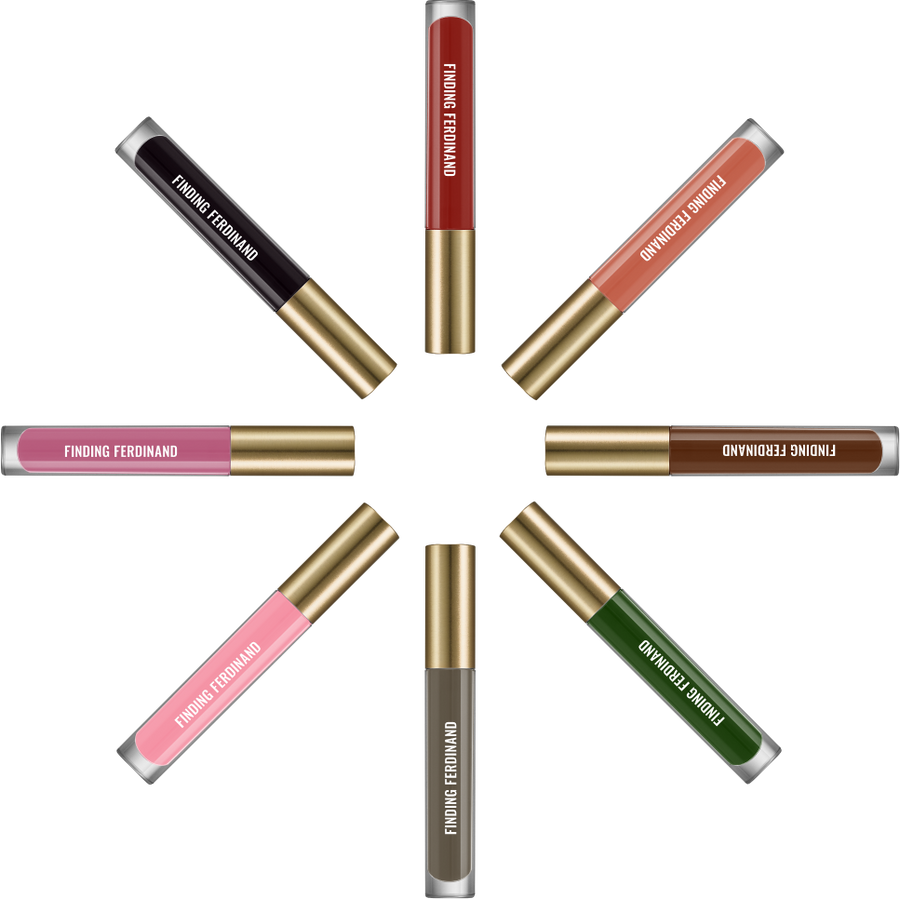 How It Works
1 — you Design the product
You can create a color with us by using one of these methods — 1 uploading a photo 2 using the color wheel or 3 mixing with our digital palette
2 — we Assemble and Produce
At Finding Ferdinand, we create one product at a time. That means no overproduction or waste. Your products arrive fresh and made just for you.
Create Now
As Featured In





"Start thinking outside the tube and get yourself a palette like Finding Ferdinand's"
"We're grown-ups now, and that means we're due for a more sophisticated — and practical — way to express ourselves"
"Finding Ferdinand is an under-the-radar customizable cosmetic brand - and it's totally adorable!"
"It might be just a beauty product, but I felt powerful, like I owned that cosmetic."
"I am personally infatuated with this custom color concept." - Bobbie Thomas, Today Show