Your favorite colors, all in one place.
WHAT COLOR WILL YOU CREATE?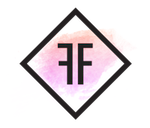 We provide beauty lovers like you with the high quality, customizable products you need to define your own aesthetic.
Create. Explore. Discover. Find beauty your way.
Create your own lipstick color - mixed by you, and handmade by Finding Ferdinand. It's a one-of-a-kind, signature lipstick shade that's all you. Give it extra life by naming the color.
Choose your favorites from a selection of bronzers, highlighters, blushes, and eyeshadows. Get the exact colors you want to complete your look -- all conveniently packed in one portable palette.
Shop other customer creations and ready-to-wear palettes.